Raising Bio-Based Industrial Feedstock in Marginal Lands
In 2020, a report from the EU's Joint Research Centre highlight that 60-70% of all soils are unhealthy in Europe due to land management practices, pollution, intensive agriculture, urbanization, and the effects of climate change. As a result of these factors and other biophysical constraints that limit agricultural productivity, almost 30% of the European Union is classified as 'marginal agricultural land', or in other words land that is of little agricultural or developmental value because crops cultivated on the land are worth less than any rents paid to access the area. Left neglected, these lands continue to degrade, in turn leading to more biodiversity loss and ecosystem damage, leaving the land and surrounding ecosystems more vulnerable to climate change impacts, including desertification.
About MarginUp!
MarginUp! is developing sustainable and circular value chains to produce bio–products and biofuels from natural raw materials grown on marginal lands. By introducing climate resilient and biodiversity-friendly non-food crops on marginal and low-productivity lands, MarginUp! will increase farming system resilience, enhance biodiversity, and promote stakeholder participation. 
Concept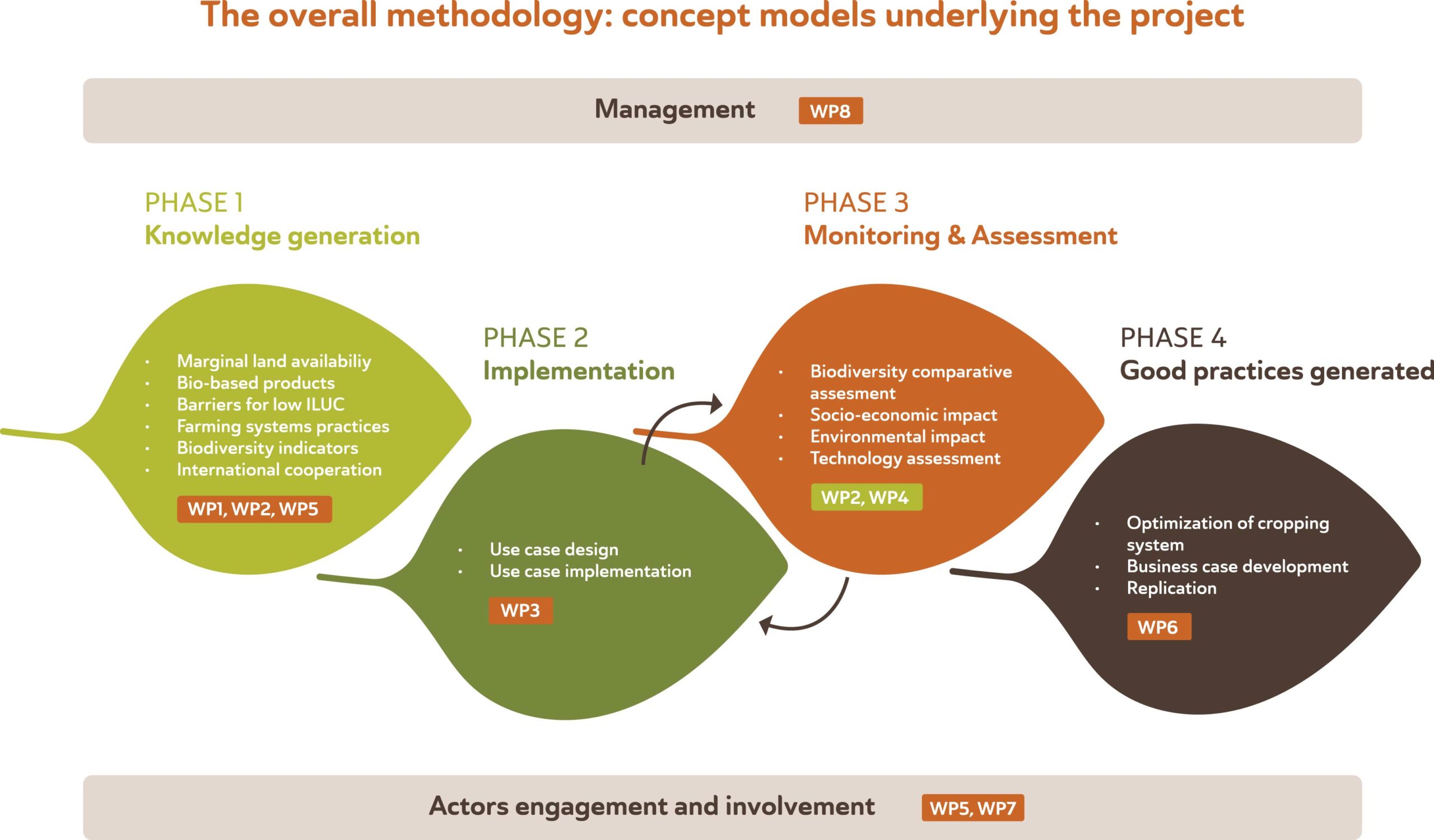 Click on image to zoom or download the image
What They Say
MarginUp!'s experience working with Revolve has been great. The team is always on board with our ideas and creatively match our expectations. They bring to us whopping great experience, high-quality products and professional working process. Is our pleasure of working with a reliable and trustworthy team as Revolve.
– Dr. Thi Huyen Trang Dam, Technical Project Coordinator, ATB
Our Work
We provide the following services and products for this project.
Funded by the European Union. Views and opinions expressed are however those of the author(s) only and do not necessarily reflect those of the European Union or REA. Neither the European Union nor REA can be held responsible for them.