European regions testing adaptation solutions to key climate challenges
RESIST is a five-year project that has emerged from the need to make regions more resilient to climate change. The project will adopt a new practical framework in which climate adaptation pathways will be tested in four EU regions with different socioeconomic profiles: Southwest Finland, Central Denmark, Catalonia and Central Portugal.   
Each region will test adaptation solutions to five key climate challenges: floods, droughts, heatwaves, wildfires, and soil erosion, and will bring together civil society, business, policymakers and the research community to work towards its future resilience. Know-how and adaptation pathways will be transferred from the four demonstrator regions to eight twinned regions through mutual-learning activities and immersive digital twins.
About RESIST
RESIST stresses the importance of moving beyond mitigation, and repositioning climate adaptability as a top priority for both policy and decision-makers. Based on the premise that in order to achieve climate resilience we must involve all spheres of society, the project will bring together representatives from different groups including civil society organisations (CSOs), private sector, policy and science, and will adopt a cross-sectoral and bottom-up approach.  
Stakeholders will come together to identify, develop, and validate region-specific solutions in twelve different climate-vulnerable EU regions, with the aim of contributing to their future resilience. The project also seeks to raise awareness about climate adaptation, leverage citizens and promote the cross-pollination of project results to different social spheres including markets.  
Concept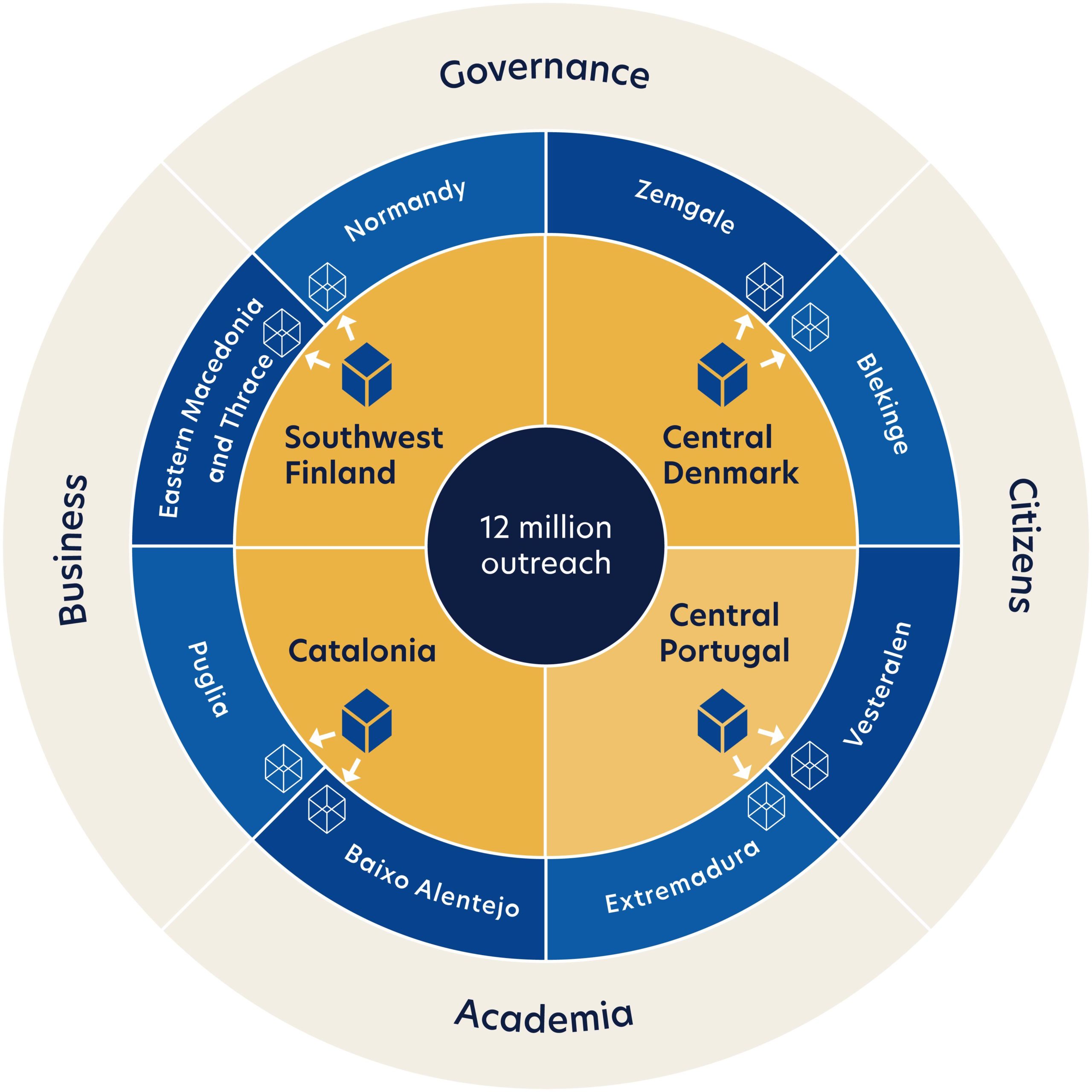 Click on image to zoom or download the image
Our Work
We provide the following services and products for this project.
Funded by the European Union. Views and opinions expressed are however those of the author(s) only and do not necessarily reflect those of the European Union or CINEA. Neither the European Union nor CINEA can be held responsible for them.